Complete Story

03/30/2023
Reporting Deadline Reminders!
ASCQR: Don't forget, the next ASC Quality Reporting deadline for several measures is May 15th. You must submit 2022 data through the Hospital Quality Reporting secure portal for ASC-9: Endoscopy/Polyp Surveillance: Appropriate Follow-Up Interval for Normal Colonoscopy in Average Risk Patients, ASC-13: Normothermia and ASC-14: Unplanned Anterior Vitrectomy.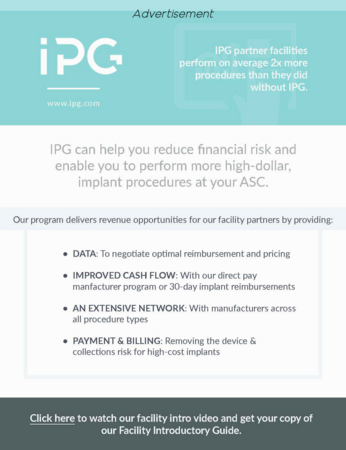 The ASCQR Program provides a Web-Based Measure Status Listing that provides the opportunity for facilities to check their data submission status for web-based measures in the program.
To see your facility's submission status, enter your ASC's NPI or CCN in the ASC Facility and CCN Lookup section.
ASCs that do not meet ASCQR Program requirements are subject to a 2 percent cut to their fee-for-service (FFS) Medicare reimbursements. The ASCQR Program Specifications Manual is available on the ASCQR Program website. If you have questions, contact the ASCQR Program Support Contractor at 866.800.8756 or through the Quality Question and Answer Tool.
ASC-20: The next quarterly data submission deadline for ASC-20 is also May 15th. It will cover the window of data collected in the fourth quarter of 2022. Facilities must chose one week per month on which to report, to meet their data submission requirement.
---