Complete Story

01/23/2020
In Memory of Randy Leffler
---
It is with a heavy heart and great sadness, which we need to inform the membership of the OAASC that our beloved friend and the Executive Director; Randy Leffler, passed away earlier over the past week.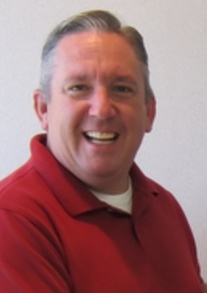 Randy Leffler was an inspiration to all who knew him within the ASC community. He was a good and caring man who was always worrying about how he could help someone else out, this carried over to his professional life as well. He took his position in the OAASC as a leader and was always working to make sure that all Ohio ASCs had the best representation possible within the state and nation. Randy worked with officials in our State House as well as our National Representatives on many issues that would affect our daily operations in the ASC industry. Randy was with the OAASC as our Director for over 12 years and he was a part of what made our organization one of the best in the nation; he will be greatly missed. Randy also led the government affairs committee at the national level for the Ambulatory Surgery Center Association, ASCA.

During this transitional time, the OAASC will continue to be here to help with any ASC issues you may encounter. We will begin a search to hire a new director in the near future. If you need any assistance during our transition to a new director, please contact Barb Draves, newly elected Chairperson at 440-826-3240 or Tori Caillet, Immediate Past Chairperson at 330-988-8419, or call the main line at our management firm, Select Association Management at 614-652-9928, and you will be directed to the appropriate person.
The business of the OAASC will continue as normal, with all renewals and dues to be mailed as outlined in your letters from October. Randy had partners in his office who can help direct questions and concerns; while your OAASC board works to continue keeping the OAASC moving forward as your State support.
Regards,
The OAASC Board
Click here for obituary and service information.